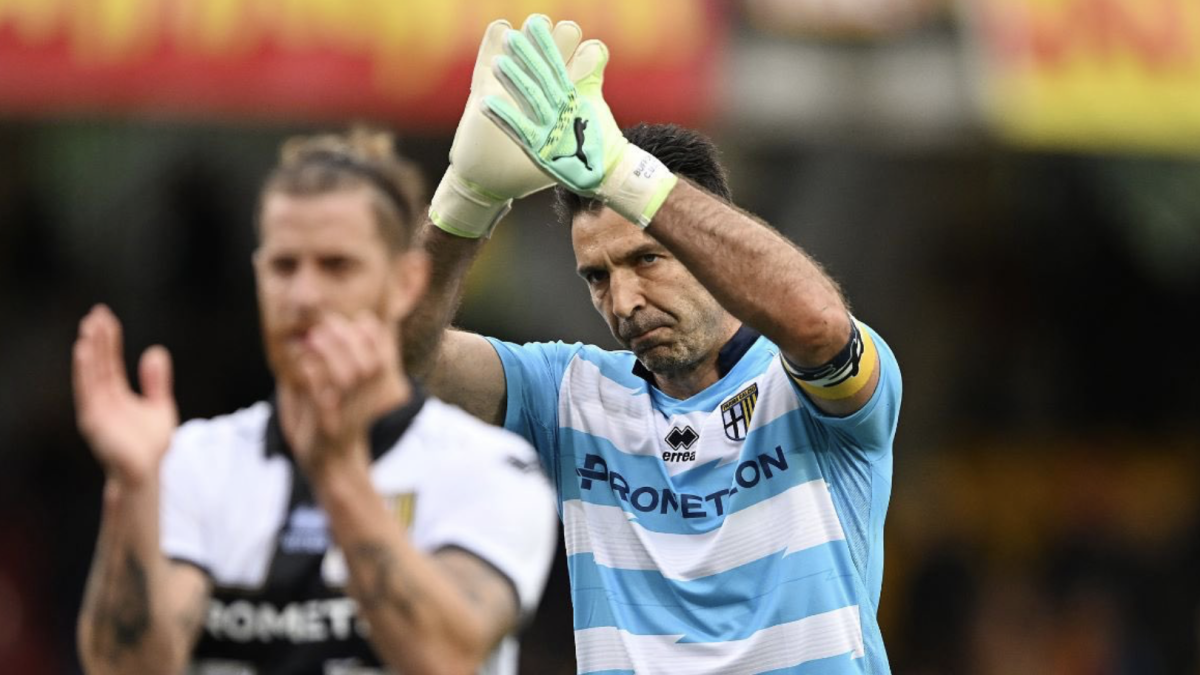 Juventus and Italy legend Gianluigi Buffon, considered a stellar goalkeeper of the modern era, is preparing to call time on his illustrious football career at 45.
The iconic shot-stopper, who spent 19 years across two separate spells with Juventus, is set to retire after a two-year stint with his boyhood club, Parma.
Buffon's journey in football began back in 1995 when he made his debut for Parma, where he played a total of 220 matches before embarking on a world-record transfer to Juventus as a goalkeeper. His time with the Turin giants saw him achieve great success, including nine Serie A titles and his unwavering loyalty even during the challenging times of Juventus' demotion to Serie B due to the Calciopoli scandal in the mid-2000s.
After his spell with Juventus, Buffon ventured abroad and joined Paris Saint-Germain in 2018, where he enjoyed a successful season and clinched the Ligue 1 title. The desire to return to his beloved Juventus led him back to Turin in 2019, where he added 29 appearances to his tally before eventually returning to Parma.
During his distinguished career, Buffon etched his name in the record books with several remarkable achievements. He holds the record for the most appearances in Serie A (648), the longest time in Serie A without conceding (974 minutes), and the most league titles in the Serie A era since 1927. Moreover, he concluded his tenure at Juventus with 685 appearances, ranking him second on the club's all-time appearance list, just behind Alessandro Del Piero.
Notably, Buffon's influence was not limited to club football alone. He was an integral part of the Italian national team, representing his country from 1997 to 2018, earning 176 caps. His crowning moment with the national team came in 2006 when he lifted the FIFA World Cup trophy with the Azzurri.
Recognised for his remarkable longevity and exceptional skill, Buffon has earned accolades and admiration from fellow players and supporters alike. In 2016, a poll conducted by France Football (via Football Italia) crowned him as the greatest-ever goalkeeper in football history. Additionally, the International Federation of Football History and Statistics (IFFHS) honoured Buffon as the Best Goalkeeper of the Decade (2001-2011) and the Best Goalkeeper in the World in five separate years (2003, 2004, 2006, 2007, and 2017).
Buffon's return to Parma in Serie B last season brought a sense of nostalgia to fans, but injuries limited his appearances to just 19 across all competitions. Nevertheless, his impact on the club's history and the sport as a whole remains indelible.
As the football world awaits Buffon's official announcement, fans and fellow-players alike are preparing to bid farewell to a true legend of the game.
Related posts