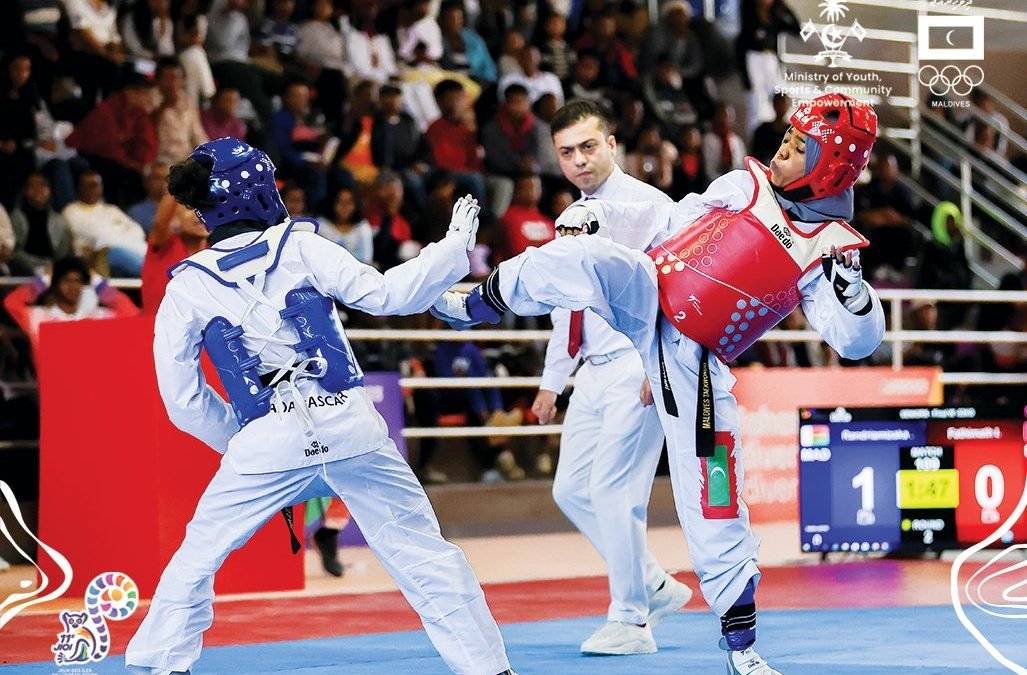 The Maldives taekwondo team achieved an outstanding feat by clinching four medals at the 11th Indian Ocean Island Games (IOIG) in Madagascar on Sunday. The team won two silver and two bronze medals.
Among the standout performers of the Maldivian taekwondo team was Fathimath Ibrahim. Her remarkable journey to success saw her clinching both a silver and a bronze medal. In the women's under 53 kg category, Fathimath's skill and determination led her to secure the silver medal, despite facing a formidable opponent in the form of Fenitra Randriamazaka from Madagascar.
Not stopping there, Fathimath also picked up the bronze medal in the women's under 62kg category.
Adding to the remarkable achievements of the female athletes of the Maldivian taekwondo team was Jannath Jawaad, who secured a well-deserved bronze medal in the women's under 46kg category.
On the male side of the competition, Mohamed Saif Shan Abdulla competed in the men's under 54kg category. In the men's under 63kg category, Mohamed Rudh Ahmed came tantalisingly close to securing a bronze medal. However, his efforts were thwarted by Ali Ahmed of the Comoros.
Ahmed Fazeel clinched a silver medal for the Maldives in the men's under 87kg category, while Kan Jordan of Madagascar secured the gold medal in the fiercely contested weight class.
Related posts