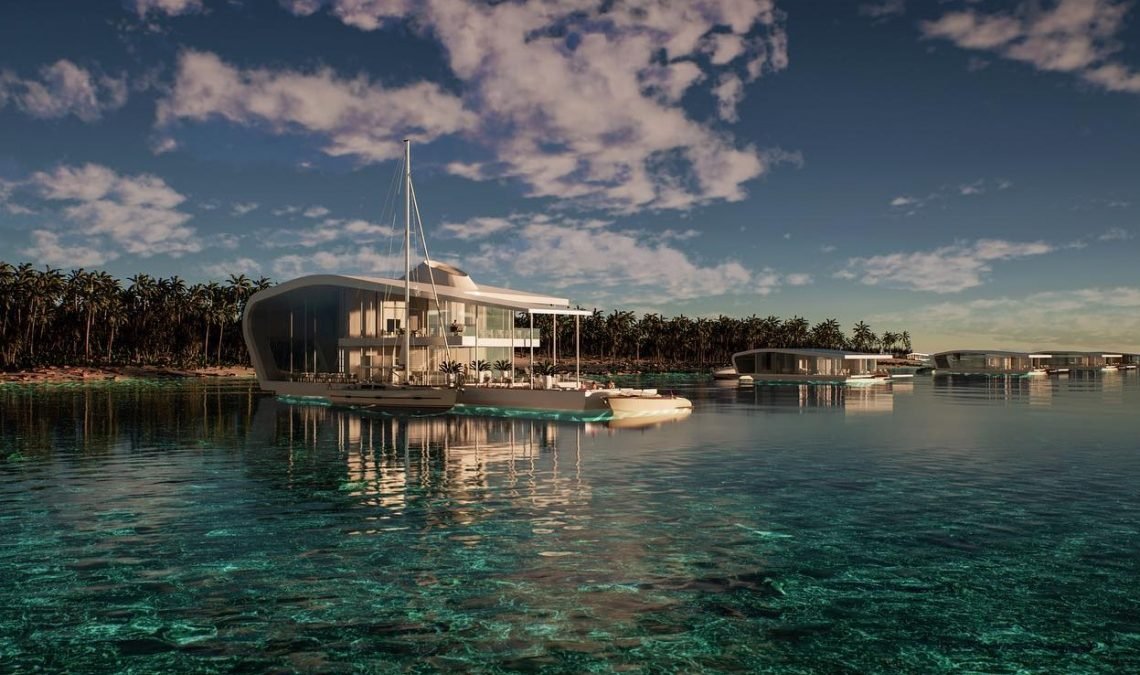 Hotels and Resorts Investment Maldives (HRIM) has joined forces with Finland's Meyer Floating Solutions in a groundbreaking venture to develop luxury floating villas in the Maldives. The partnership aims to revolutionise the resort and luxury real estate market, offering sustainable and high-quality properties in the island nation.
The deal, which was formalised at a function held at Kurumba Maldives on Wednesday, signifies a new chapter in the evolution of the Maldivian hospitality sector. Meyer Floating Solutions, renowned for its expertise in cruise ship building and floating real estate, has successfully executed projects such as the Marasi Business Bay Floating Villas and the iconic floating terrace linked to Burj-Al Arab.
HRIM Chairman Mohamed Ali Janah expressed his enthusiasm for the project, highlighting his company's commitment to exploring new possibilities within the industry. The construction of 13 floating villas on Villivaru Lagoon of South Male' Atoll aims to redefine luxury living and set new benchmarks in the Maldivian real estate landscape. The US$200 million project will be financed and sold in collaboration with the European Investment Bank, according to Janah.
Meyer Floating Solutions Director Miko Latonen acknowledged the Maldives as a pioneering force in the hospitality sector. He emphasised the importance of providing sustainable properties that integrate harmoniously with the natural environment, delivering an unparalleled experience to residents and visitors alike.
Tourism Minister Dr. Abdulla Mausoom stressed the significance of adapting the construction sector to the challenges posed by climate change. He hailed the HRIM-Meyer Floating Solutions partnership as a significant stride towards creating sustainable and resilient infrastructure in the Maldives.
Related posts