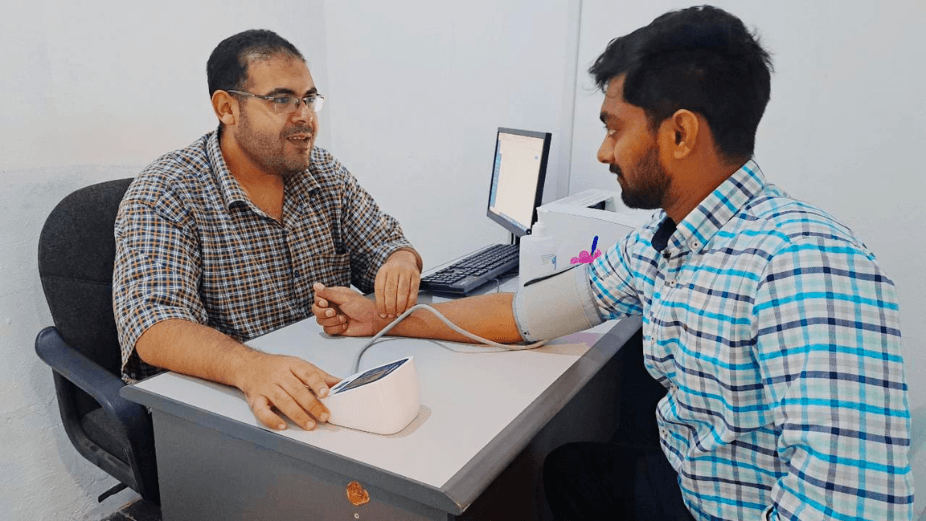 Getting a medical checkup done in the Maldives has always been a time-consuming and exhaustive undertaking for anyone, especially expatriates. On top of complicated and confusing paperwork filings, and long hours in queues at various government agencies, one must run to a licensed clinic or hospital several times before getting the mandatory medical examinations done to submit the work permit paperwork. It is both physically and mentally demanding.
Advance Diagnostic Centre (ADC), a state-of-the-art private clinic based in Baa Atoll, is aiming to change all this. They want to make medical checkups as affordable, simple, swift, and hassle-free as possible.
Work permit visa applicants can now quickly obtain their medical fitness results at ADC's new clinic in Baa. Eydhafushi, which opened in October of last year.
The clinic has a private blood collection room, an x-ray/radiology room, and a fully equipped laboratory, and is run by a highly experienced team that includes a specialist physician. ADC, which is accredited by all required authorities, offers health checkup options that are more affordable than those available at public hospitals and health centres. The clinic's cost-effective and quick services have already made it a favoured medical service provider among prominent resort operators in Baa Atoll. ADC is open from Saturday through Thursday.
To schedule a visa medical appointment or for more information, please call 7817473 or email appointments@adcmaldives.com.
Related posts