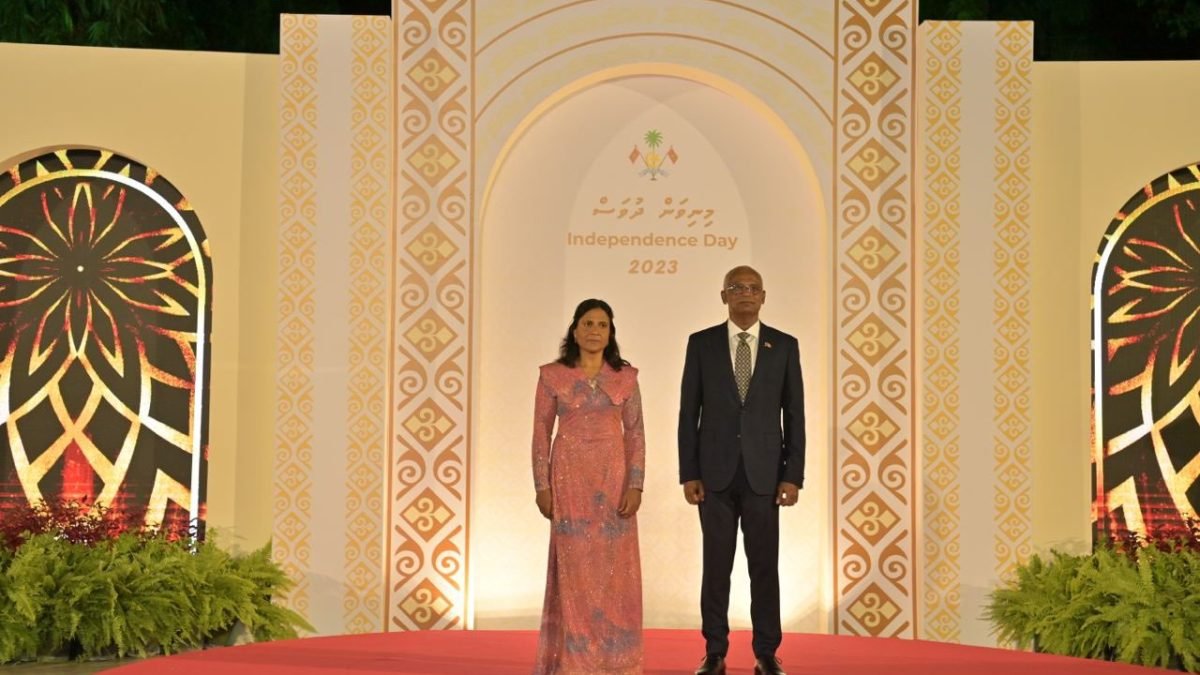 President Ibrahim Mohamed Solih and First Lady Fazna Ahmed on Tuesday hosted an official reception at the Islamic Centre courtyard to commemorate the country's 58th Independence Day.
Vice President Faisal Naseem, high-ranking government officials, state dignitaries, Members of Parliament, representatives from the judiciary and independent institutions, and foreign dignitaries attended the reception.
Attendees also included youth, women, individuals with special needs, prominent sports personalities, and students from universities, colleges, and schools. The event also received esteemed foreign dignitaries, affirming the Maldives' engagement with the international community.
The Maldives gained independence on 26 July 1965.
Related posts