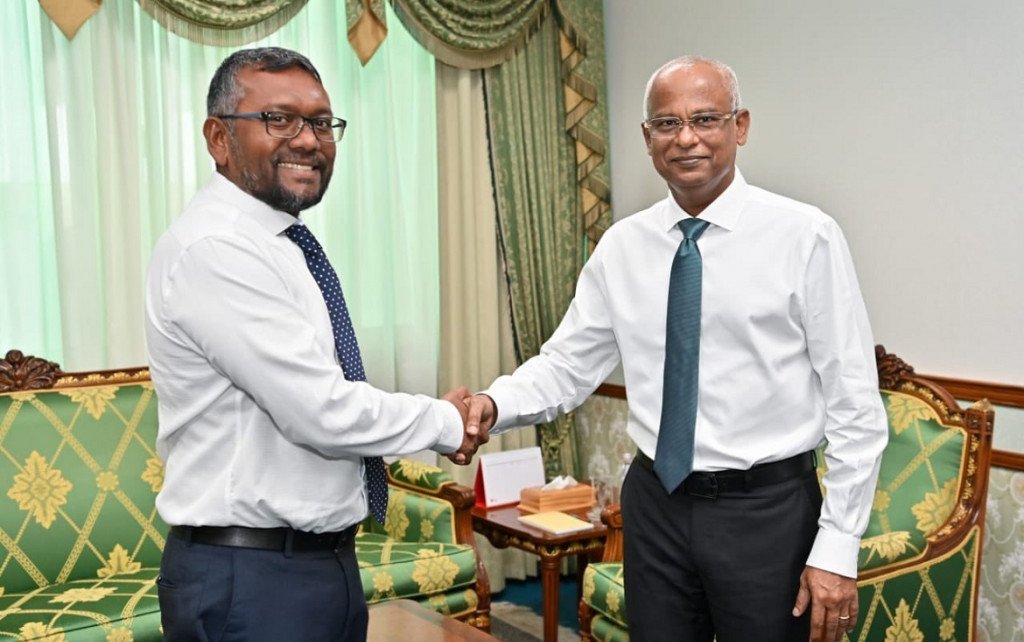 The Maldivian Democratic Party (MDP) Chairperson Fayyaz Ismail has reaffirmed the MDP's unwavering commitment to the country's welfare, emphasising that the national interests and party's goals transcend any individual.
In a video address on the occasion of MDP's 18th anniversary, Chairperson Fayyaz, who is also the Economic Development Minister, acknowledged the remarkable achievements of the MDP government while highlighting the internal challenges that had hindered its path to success. Despite these difficulties, he emphasised the party's commitment to overcoming obstacles and forging ahead.
"The MDP has not reached today's victory through an easy journey. The suffering caused by internal challenges is a difficult stage for any political party to endure and experience," Fayyaz remarked.
Undeterred by these challenges, the chairperson recognised the lessons learned from this experience as a pathway to future success. Fayyaz underscored that the MDP's core philosophy, prioritising the party and the nation above individuals, had been instilled in its members.
Focusing on the accomplishments of the past five years, Fayyaz highlighted the progress made in the Maldives. He underlined the relief experienced by the people, as political turmoil and unrest became less burdensome. The chairperson expressed confidence that the country now enjoys self-sufficiency, with numerous long-standing issues being addressed and essential projects providing improved basic services and economic opportunities.
"The work of MDP members has resolved many problems that remained unsolved for years. These past five years have been instrumental in creating a better future for all," Fayyaz said.
In light of the achievements, Chairperson Fayyaz expressed that the most effective means of maintaining this success is by granting the current government a second term through re-election.
Additionally, the party chairperson extended an invitation to young individuals to join the MDP, recognising their vital role in shaping the party's future. He emphasised that the MDP is an inclusive organisation that values merit over lineage, providing equal opportunities for advancement to all members. He encouraged the youth to seize this chance and "take charge of the MDP's future."
However, the anniversary celebrations were shadowed by the departure of some of the MDP's earliest leaders, who formed a new party called The Democrats. Hassan Latheef, a former party chairman, proposed the formation of the party, and the Election Commission (EC) has granted permission to hold its founding meeting. Notably, former President and Speaker Mohamed Nasheed left the MDP last week, although he has not yet officially announced his affiliation with The Democrats.
Related posts