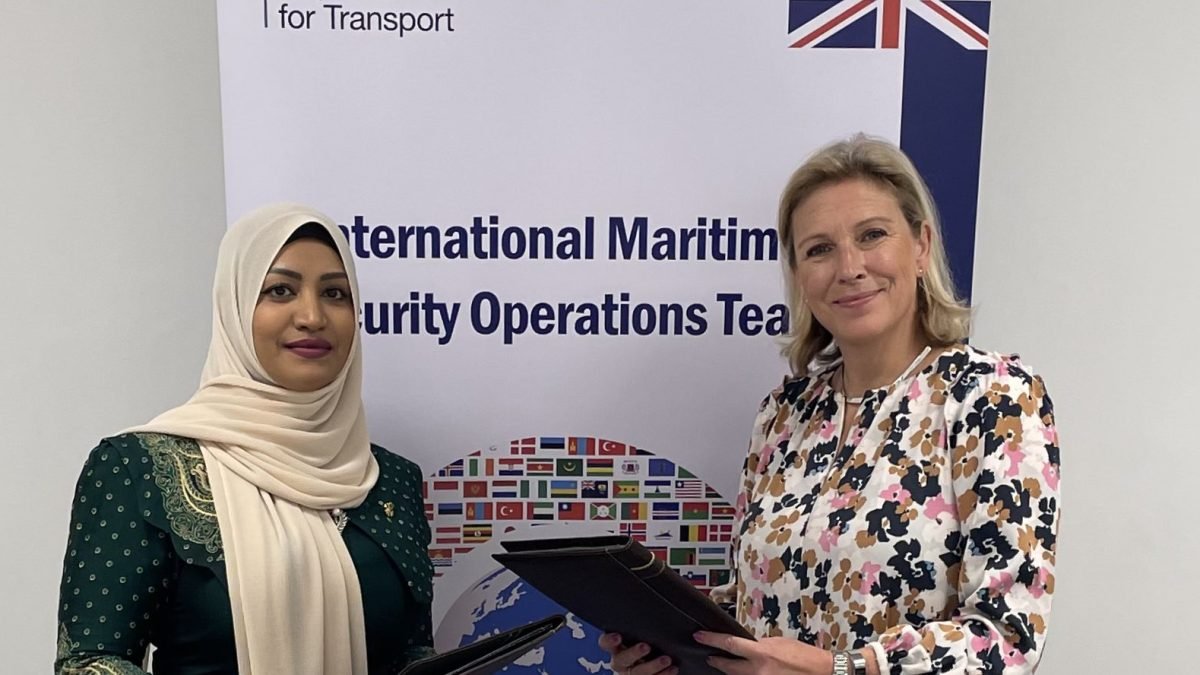 The Maldives and the United Kingdom have entered into a Memorandum of Understanding (MoU) focused on enhancing International Ship and Port Facility Security (ISPS) Code.
The agreement, signed during Transport Minister Aishath Nahula's visit to the UK on Tuesday, is aimed at strengthening maritime security standards, with a particular focus on international terminals and port facilities. Baroness Charlotte Vere, the UK's Under-Secretary of State for Aviation and Maritime Security, signed the document.
The ISPS Code aims to enhance maritime security by providing a standardised framework to prevent security threats to ships and port facilities globally. It promotes international cooperation to exchange information and coordinate security efforts. By adhering to the ISPS Code, countries and stakeholders work together to create a safer and more secure environment for maritime trade and transportation. The code requires assessments to identify potential security threats and the development of comprehensive security plans and procedures to effectively respond to security incidents, including terrorist attacks and unlawful activities.
Under the MoU, the UK will provide technical assistance to the Maldives in the formulation of relevant regulations and guidelines. According to the Transport Ministry, it is already in the process of drafting 14 regulations aimed at further improving the country's transportation sector.
The agreement follows the first strategic dialogue held between the two countries in February 2023 and the signing of a memorandum of understanding to strengthen the Ocean Country partnership programme under the UK's Blue Planet Fund.
Related posts