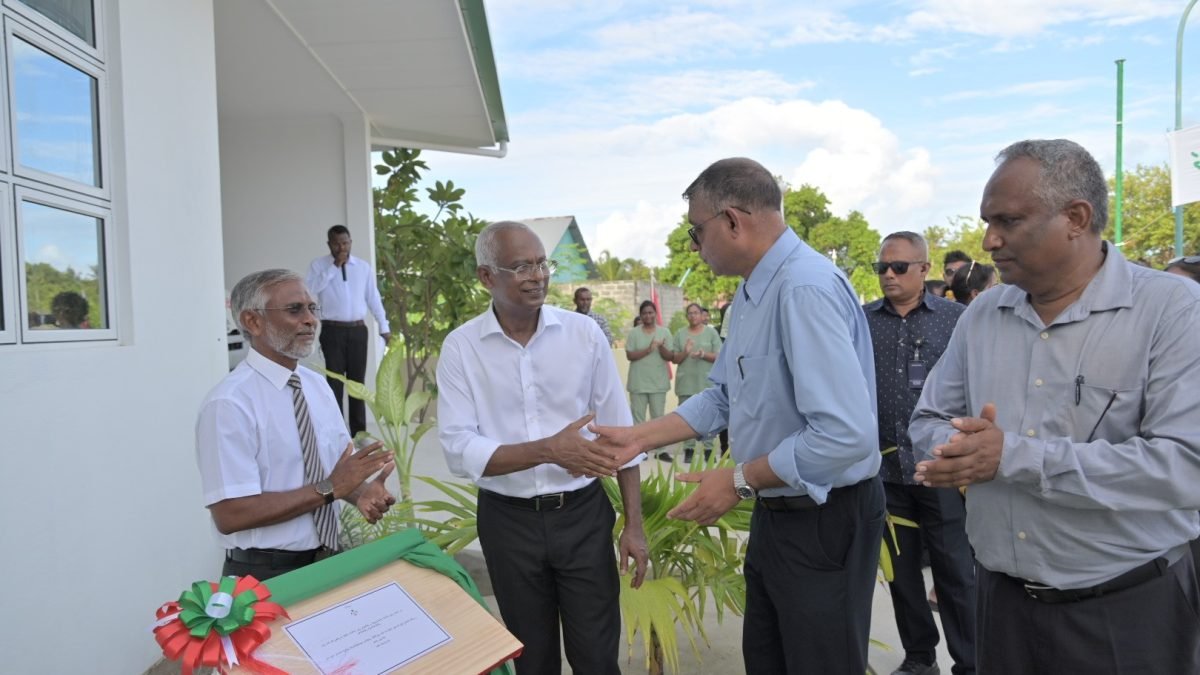 President Ibrahim Mohamed Solih officially inaugurated the new extension building of the healthcare centre on Vashafaru Island and the newly built football ground on Dhidhdhoo Island in Haa Alifu Atoll on Thursday. The inauguration ceremonies were held during the President's visit to Haa Alifu Atoll.
The extension building of the healthcare centre on Vashafaru Island was built by Perfect Malafehi Maldives Pvt. Ltd. This new wing incorporates a public health unit offering essential preventive and promotive health services, along with a dedicated administrative space to efficiently manage and coordinate healthcare staff. The facility also includes a medical store to ensure the availability and quality of crucial medicines and supplies. A modern laundry room has also been included to enhance hygiene standards.
On Dhidhdhoo Island, President Solih inaugurated the newly built football stadium. The venue, which is equipped with top-of-the-line turf and modern amenities, is aimed at promoting sports and encouraging healthy lifestyles among the island's youth, according to the government.
The government states that the completed projects stand as a testament to the progress achieved towards equitable development across all inhabited islands in the country.
Related posts