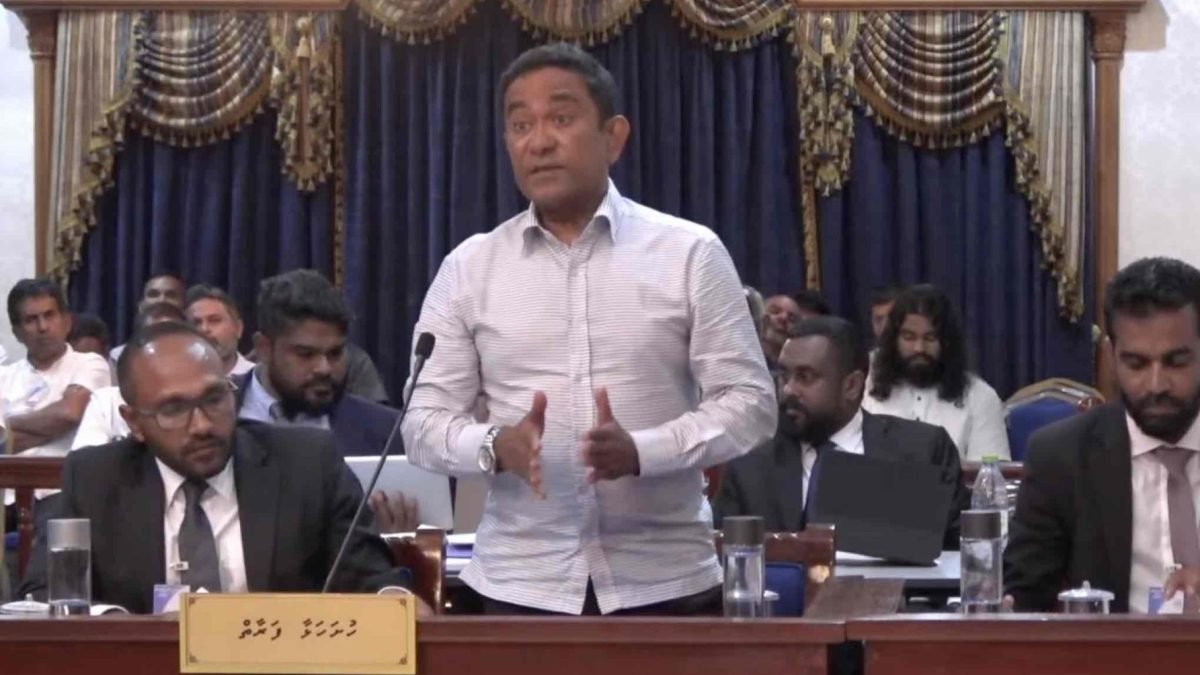 The Supreme Court has upheld a decision by the Elections Commission (EC) to reject the presidential candidacy of former President Abdulla Yameen Abdul Gayoom.
All seven justices on the bench unanimously sided with the EC in the case.
The electoral body rejected Yameen's candidacy on Tuesday, citing Article 109(f) of the Constitution as the basis for its decision. The constitutional provision states that a presidential candidate should not have been convicted of a criminal offence and sentenced to a term of more than twelve months unless a period of three years has elapsed since their release or pardon for the offence in question.
Yameen, who is currently serving an 11-year prison sentence on bribery and money laundering convictions, failed to meet the eligibility criteria set forth in the constitution, according to the EC.
Yameen's legal defence in the case revolved around the argument that the criminal conviction or judgment referred to in Article 109 must be a final decision.
In his opinion, Justice Husnu Al Suood said: "Yameen does not meet the criteria outlined in Article 109 of the Constitution; therefore, he is ineligible to contest the presidential election. Despite the ongoing appeal process, the 11-year prison sentence and fine will stand, requiring him to continue serving those sentences until a higher court overturns the lower court's verdict." The remaining six justices on the bench supported his opinion.
Related posts