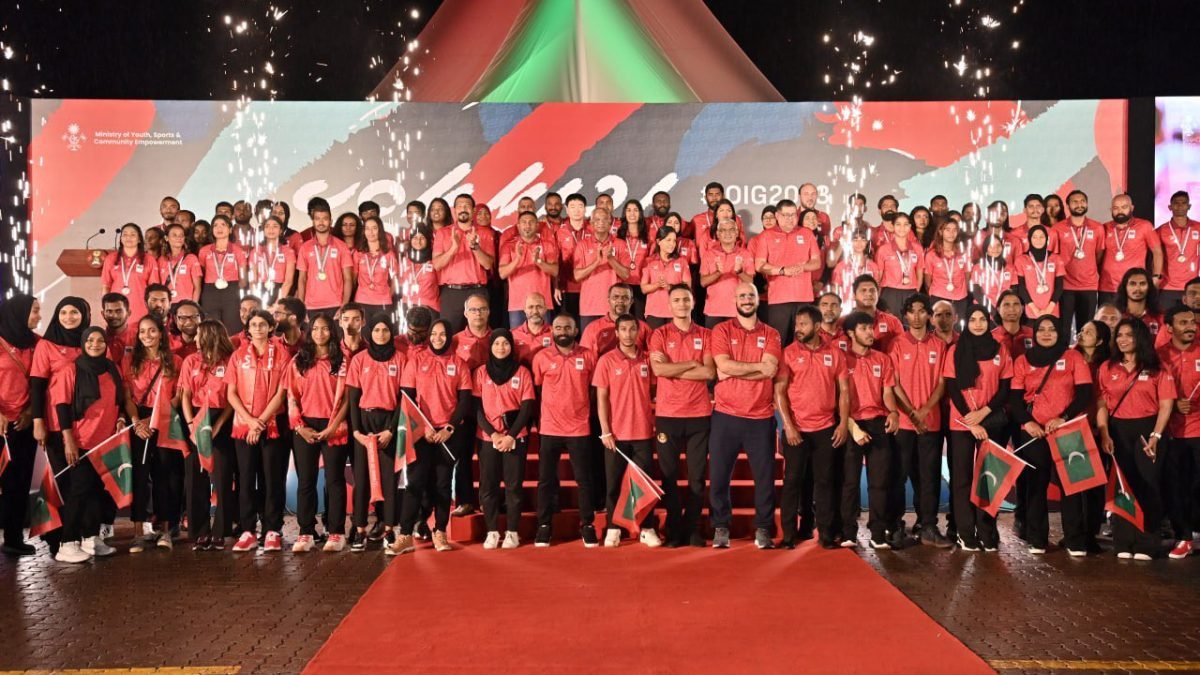 In a grand event at the Republic Square on Tuesday, President Ibrahim Mohamed Solih and First Lady Fazna Ahmed welcomed the Maldivian athletes who triumphed at the Indian Ocean Island Games (IOIG) 2023. 
The Maldivian contingent's remarkable achievements at the IOIG 2023 took center stage during this jubilant event, which was also attended by cabinet ministers, sports institution officials, Members of Parliament, and supporters. The special event was intended to officially recognise and honour the athletes' success on the international stage.
At this year's IOIG, the Maldivian contingent came away with a total of 28 medals, a significant leap from their 2019 performance, where they secured 15 medals. This remarkable feat included an impressive haul of five gold medals, nine silvers, and 14 bronzes, making this the highest medal count ever achieved by the Maldives in a multi-sport event.
In addition to mainstream sports, two athletes with disabilities clinched bronze medals in the 100-metre run at this year's IOIG.
The IOIG 2023 was held in Madagascar from August 25 to 3 September, 2023. 
Related posts