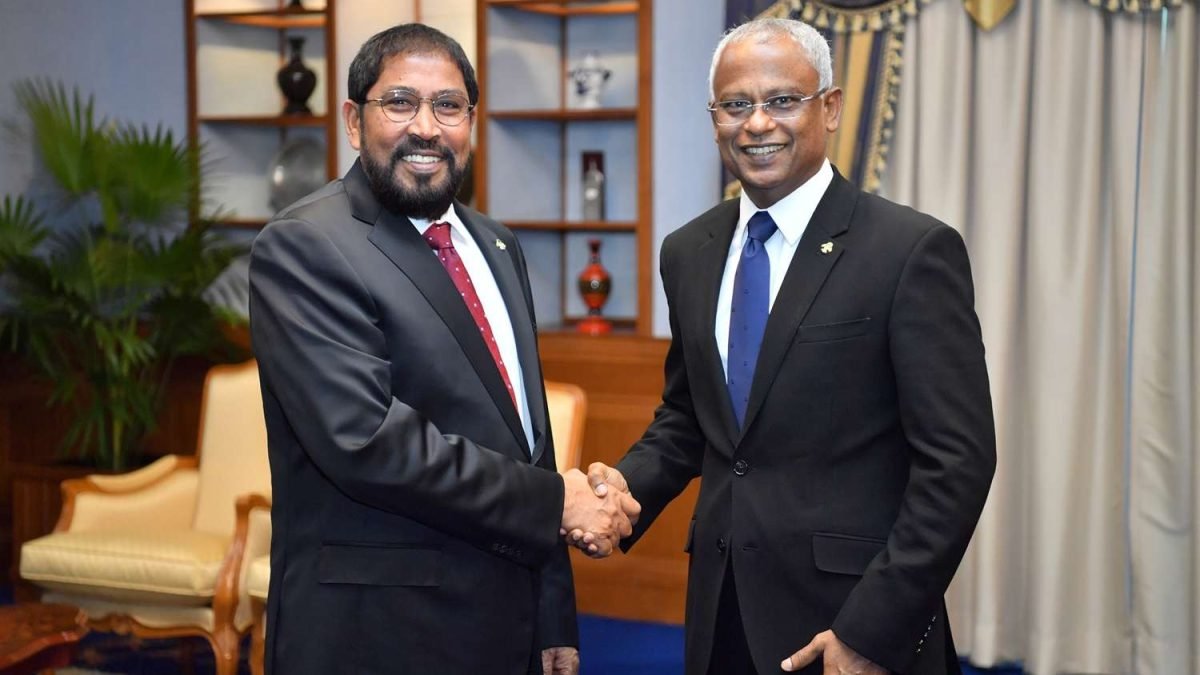 President Ibrahim Mohamed Solih said on Sunday that the government would not exert any influence on the legal responsibilities of independent institutions that fall outside the purview of the government.
President Solih's remarks came in response to calls for his resignation by Qasim Ibrahim, the leader of Jumhooree Party (JP) which is a member of the ruling coalition. Despite the mounting pressure, President Solih reiterated his unwavering commitment to the Constitution and the independence of institutions.
Speaking a press conference held at Salt Cafe' on Sunday after MP Abdulla Jabir, formerly associated with the Jumhooree Party, rejoined the Maldivian Democratic Party (MDP), President Solih also touched upon the latest political development within the ruling coalition.
President Solih emphasised that since assuming power, he has consistently operated within the confines of the Constitution and the legal framework. He highlighted that regardless of personal relationships or affiliations, he would continue to abide by these principles.
"I will continue to work within the Constitution and the legal framework. Whether it is a matter of someone close to me, a party member, or a family member, I cannot go beyond the Constitution," President Solih affirmed.
President Solih assured the public that independent institutions would have the freedom to fulfil their responsibilities without government interference. He categorically denied any past or future attempts to influence these institutions.
Regarding the recent appeal made by the opposition Progressive Party of Maldives (PPM) for the release of former President Abdulla Yameen, President Solih clarified that neither he nor the government held any sway over the decisions of independent institutions. He expressed confidence in the judiciary's ability to conduct cases in accordance with the Constitution and laws.
"There will be complete independence for the judiciary to run the courts. I see it being conducted freely and without influence," President Solih stated.
Related posts