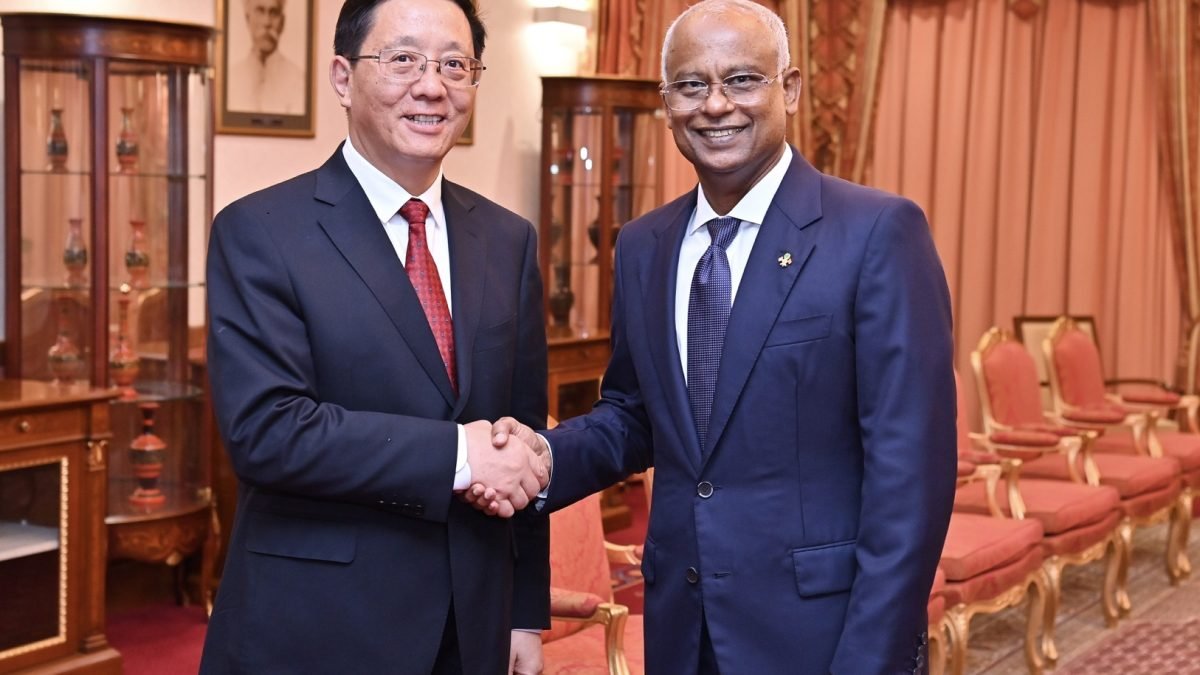 President Ibrahim Mohamed Solih on Sunday met with the Governor of China's Yunnan Province, Wang Yubo.
During the meeting, held at the President's Office, discussions were focused on enhancing the existing partnership between the Maldives and China in sectors such as tourism, education, sports, and agriculture, according to a statement issued by the President's Office. President Solih emphasised the importance of the long-standing friendship between the Maldives and China, while also highlighting the potential for increased collaboration across various sectors, the statement added.
Governor Wang echoed President Solih's sentiments, expressing a keen interest in fostering mutually beneficial initiatives, particularly in the fields of trade and commerce, according to the President's Office. He underscored the significance of robust economic cooperation in driving sustainable growth and development.
The President and the Governor expressed confidence in the continued collaboration between the Maldives and China, both bilaterally and on the international stage. They stressed the importance of addressing shared concerns and working together to strengthen the bonds of friendship and cooperation, as per in the President's Office.
Tourism emerged as a vital aspect of the discussions, given the Maldives' popularity as a tourist destination among Chinese visitors. President Solih reaffirmed his commitment to further promoting the Maldives as a prime tourist destination for Chinese travellers.
Education also featured prominently in the talks, with the Maldives expressing interest in expanding educational opportunities for Maldivian students in China. Governor Wang assured President Solih of China's continued support in this regard.
They also explored avenues for collaboration in sports development and exchanges between athletes, aiming to deepen people-to-people ties and foster cultural understanding between the two nations.
Furthermore, President Solih and Governor Wang recognised the importance of sustainable agriculture and discussed potential cooperation in agricultural development projects. They emphasised the significance of sharing expertise and technology to improve agricultural practices and enhance food security, the President's Office said.
Related posts